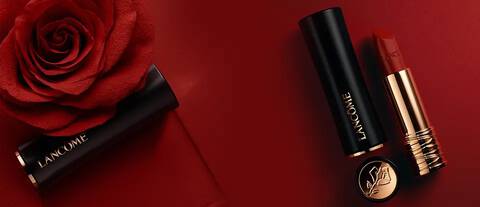 The Art Of Layering Makeup
Be it eye makeup with glamorous eyeshadow looks and a simple eyeliner or natural-looking face makeup with touches of concealer and blush, the order and placement of your products play a key role to getting flawless makeup looks. Learn more such makeup tips right here!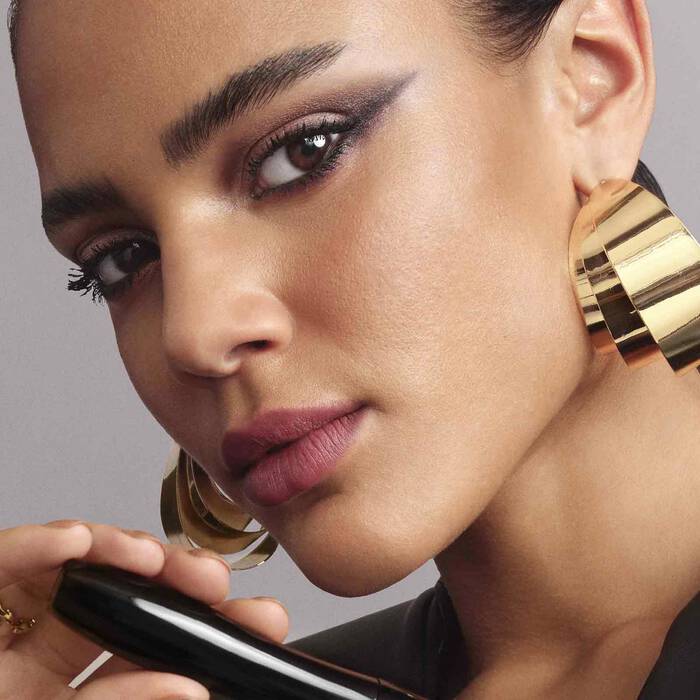 Eye Makeup


It's your eyes that do the talking! Glam them up by recreating trendy eye makeup looks which include nude soft eyes for the day and smokey eye makeup for the night! See how to do such stunning eye makeup for perfect results.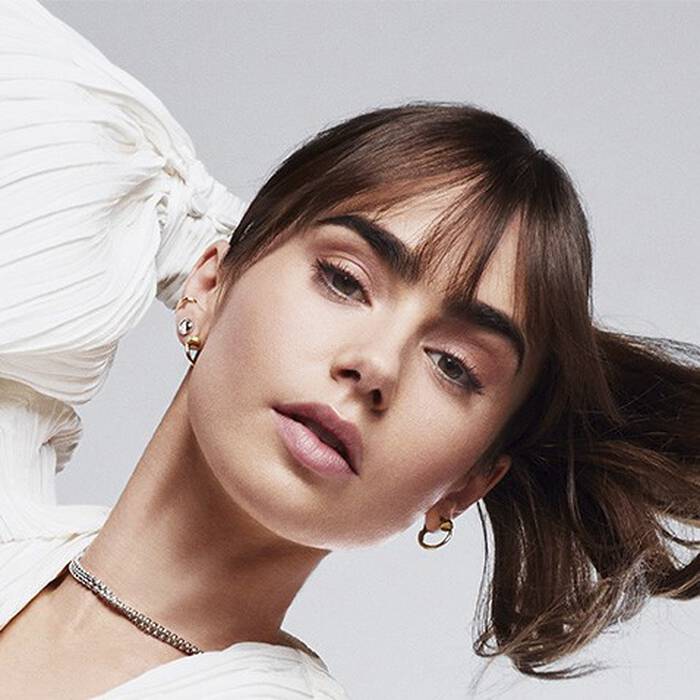 Face Makeup


Need flawless-looking face makeup? You need to get your base right by choosing the correct foundation and concealer shade. Learn how to choose and apply these face makeup products to achieve red-carpet looks.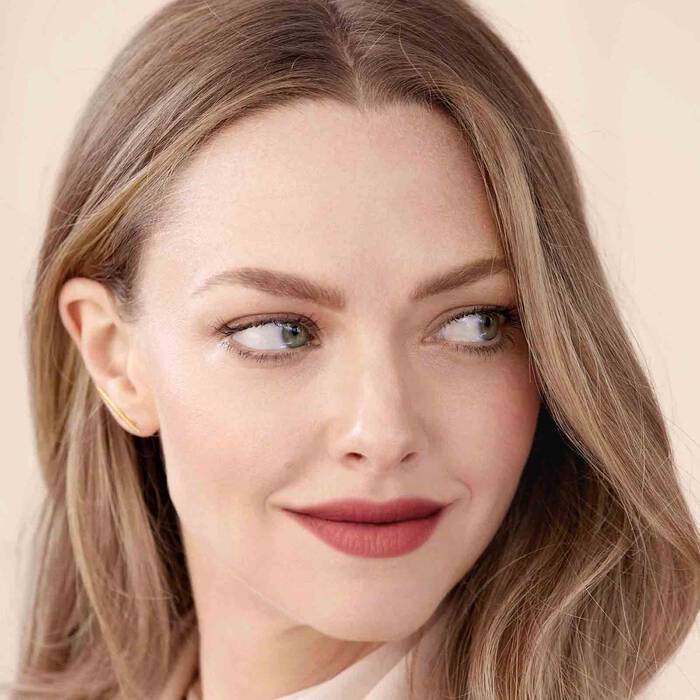 Lip Makeup


Lip makeup is the one that ties the entire look together. While you'll find an impressive range of Lancôme lip colours, understanding which suits you is important. Check out how to pick the perfect lip shade and make it last longer!
Makeup Looks & Tutorials
Get all the information you need on the latest makeup trends and discover makeup tutorials by experts that help you perfect makeup looks with ease.
How To Apply Makeup Like A Pro
Following the correct makeup application steps allows the cosmetics at Lancôme to sit right on your skin. Discover the makeup steps followed by experts for a flawless finish.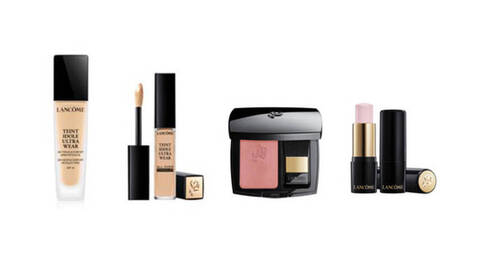 Steps On How To Apply Face Makeup
Uncover the ideal steps of applying face makeup. You achieve a spectacular base and your makeup routine goes from being beginner to professional.
Foundation
Every makeup routine begins with a foundation, one that matches your skin tone and skin type.

Pro tip: Use makeup tools like brushes and damp sponges to buff the product seamlessly into the skin.
Concealer
Pick a concealer which is one tone lighter than your skin tone, for a brightened complexion.

Pro tip: Use 'pin-drop' amounts to start and build as necessary.
Blush And Bronzer
Blush and Bronzer help in adding structure and a flushed effect on your face.

Pro tip: Apply each product depending on the areas you want to highlight.
Highlighter And Contour
Use this duo to bring attention to your favourite facial features like jawline, cheekbones and other high points of your face.

Pro tip: Play around with placement, to discover the angles you want.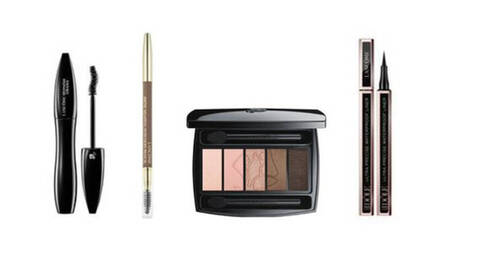 Steps On How To Apply Eye Makeup
Eye makeup looks accentuate your beautiful eyes. Watch and learn the steps to create dreamy eyeshadow looks for every occasion.
Eyeshadow
From matte to glittery, you can create all the stunning eyeshadow looks.

Pro tip: Take time blending each shade for the best result.
Eyebrow
Lengthen, thicken and extend brows with eyebrow makeup matched to your colour.

Pro tip: Dot each section of your brows with a brow pencil to create a path for the application.
Eyeliner
Accentuate the shape of your eyes with eyeliner. Be subtle with a regular winged liner or make a statement with a dramatic graphic liner.

Pro tip: Use a felt tip liner for precise application.
Mascara
Add volume and length to your lashes by applying mascara. It gives a finishing touch in eye makeup.

Pro tip: Begin at the bottom of the lashes and slowly work the product up.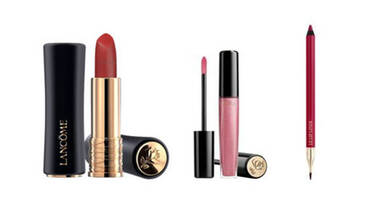 Steps On How To Apply Lip Makeup
No matter what your look is like, these steps would ensure your lip makeup stays through the day.
Lip Liner
Get the perfect pout by lining your lips. Use a lip liner which matches your lipstick or go a shade darker.

Pro tip: Go two shades darker for a 90s look.
Lipstick
Add intense colour to your lip makeup with your favourite Lancôme lipstick shade.

Pro tip: For a gorgeous shape, use your lipstick from the centre and work your way to the edge.
Lip Gloss
Get the plumping, hydrating and reflective effect with a lip gloss.

Pro tip: Hydrate lips with a balm beforehand for all-day wear.
Discover Lancôme's Impressive Range Of Makeup Products
Right from full-coverage foundations to intensely pigmented lipsticks, explore Lancôme's luxurious makeup products.
Go Deeper Into The Makeup World
Wish to learn more? Check out our makeup tutorials with makeup steps approved by the experts.
Discover The World Of French Beauty
Wish to keep a tab on the latest global beauty trends? Or need beauty and skincare tips for healthy skin? Our beauty magazine is just what you need! From skincare routines, makeup tips, and detailed makeup tutorials to seasonal fragrances, find everything here at Lancôme.