Be it a glamorous or minimal eye makeup look, both are incomplete without the touch of a classic winged eyeliner. Popularly known as 'Cat eyeliner', it adds dimension to your eyes and makes them look dramatic. While there are different variants like double-winged eyeliner, reversed cat eyeliner or graphic eyeliner, the classic cat eyeliner has always been everyone's favourite look to try.

To help you create the perfect winged eyeliner, the team at Lancome has decoded steps on how to apply winged eyeliner for beginners. Explore now!
How To Put Winged Eyeliner For Beginners
If you are a beginner, who wants to learn how to apply a wing liner, then follow these simple steps carefully.

Step 1
Pick a felt tip eyeliner to create a winged eyeliner like our Artliner Eyeliner which offers precise application with long-lasting colour. Start from the outer corner of the eye. Apply light pressure on the felt tip of this liner to draw a wing. Use the end of your eyebrow tail as a guide.
Step 2
To create the rest of the liner lay the tip of the eyeliner flat on the lash line. Glide it towards your inner eye corner.
Step 3
Use the eyeliner to fill up any spaces and complete this beautiful winged liner look. You can further make your lashes look fuller by coating them with our Grandiôse Mascara.

Pair this beautiful winged eyeliner with red lipstick like L'Absolu Rouge Cream Lipstick in the shade 132 - Caprice-De-Rouge. Voilà! You are ready to steal some hearts.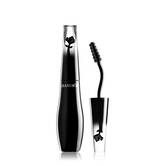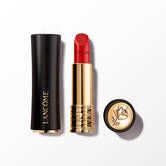 Tips On How To Do Cat Eyeliner For Beginners
Consider the outer corner of your eye as the starting point.
Follow the natural curve of your eye and imagine at what angle you want to create the wing.
Start with the thinnest winged liner and then build on.
In case the winged liner is too thick or too long, use a cotton tip with a little Lancome Bi-Facil Eye Makeup Remover. Gently remove the excess product from your eyelids.
You can further elevate the classic look with a double-winged eyeliner or a reversed cat eyeliner.
We hope our step-by-step guide on how to apply winged eyeliner for beginners has helped you out. So, wait no more. Shop our innovative eyeliners to create the perfect wing liner of your dreams! You can also avail 10% off on your first purchase and get 2 complimentary samples on every order. Additionally, Lancôme products come in a luxe pink box thereby making them a perfect gifting option. So, hurry up and start shopping!