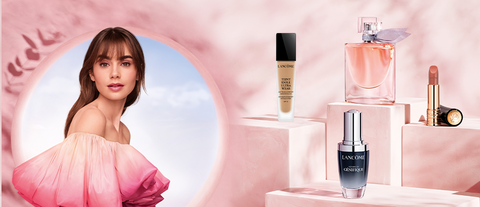 Discover The World Of French Beauty
Wish to keep a tab on the latest global beauty trends? Or need beauty and skincare tips for healthy skin? Our beauty magazine is just what you need! From skincare routines, makeup tips, and detailed makeup tutorials to seasonal fragrances, find everything here at Lancôme.
Trending Beauty Articles
Discover the latest beauty and makeup articles curated by makeup artists and skincare experts. Whether you want to know which beauty trends or makeup tutorials are buzzing on Instagram reels or would love expert skin care tips and advice to create your own skincare routine using Lancome products, this is the place to be!
Recommended By Our Beauty Experts
Explore Beauty Magazine Articles
Hey, beautiful! Don't forget to check out our informative beauty and makeup articles. You'll surely come across secret beauty tips for radiant skin, must-have fragrances and some interesting tips on selecting makeup essentials.