VIRTUAL MAKEUP TRY ON
Virtually try your favourite Lancôme products & makeup looks in 3 simple steps with our virtual makeup try-on tool.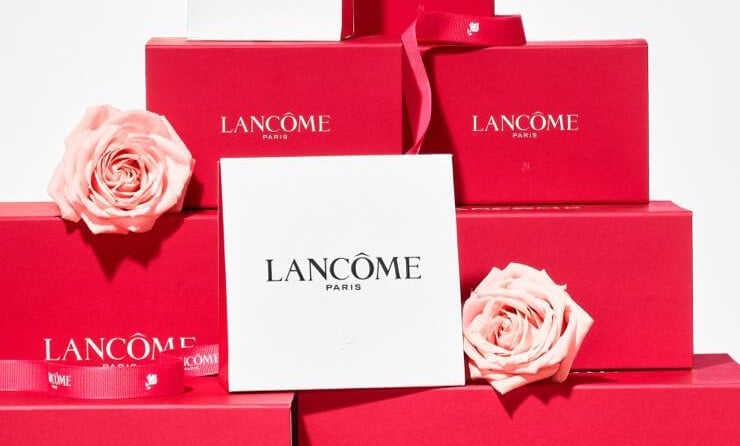 SPECIAL OFFERS
Browse Lancôme's special offers online for a delightful shopping experience! Get access to free shipping, complimentary Lancôme samples, exclusive services and more only with Lancôme India.
Makeup
There are many reasons why people wear makeup - to glam up for a party, to express one's persona or just to have fun. Whatever be the reason, it's equally important that you use makeup products which enable you to look your best, benefit your skin, and, most importantly, choose makeup that is quality-driven and made using choicest ingredients.
Cue Lancôme Cosmetics, a range of premium cosmetic products that reflect luxury and decadence. Be sure to find the best makeup products with our range of luxe lipsticks, eye makeup such as eyeliners, mascaras and more. ...
Lancôme's Range of Makeup Products
Foundation: Achieve a flawless base for your makeup with the range of full-coverage, blendable foundations from Lancôme Cosmetics India.
Primer: Prep your skin with a premium collection of primers from Lancôme Cosmetics that will blur your pores and provide a seamless canvas to build your base.
Concealer: Lancôme's full coverage, natural finish concealers are ideal to hide the appearance of any dark spots or pigmentation on the face.
Face Powder: Lock your makeup products in place, brighten and contour in the right places with Lancôme's face powder.
Blushes and Bronzers: Add a pop of colour to your face and make it look more chiselled with the help of blushes and bronzers from Lancôme that blend like butter.
Mascara: Lift your eyelashes and give the desired definition to your eyes with the innovative mascara and mascara applicators by Lancôme.
Eyeshadow: Express your creativity, play with colours and create as many eye makeup looks as you want with the vibrant range of eyeshadows from Lancôme.
Eyeliners and Kohls: Define your eyes with waterproof makeup from Lancôme that provides an intense colour payoff in the first stroke.
Lipsticks: Play up your pout with the gorgeous lip shades from Lancôme.
Liquid Lipsticks: Glide the rich texture of liquid lipsticks from Lancôme on your lips for a deep, matte finish.
Makeup Tips to Follow
Start with a good skincare routine
This will set the base for any good makeup look. Make sure to cleanse, moisturise, and protect your skin with sunscreen every day.
Use a primer
A primer will help your makeup go on smoother and last longer. It can also help to blur imperfections and create a more even skin tone.
Choose the right foundation for your skin type and tone.
A foundation that is too light or too dark will look unnatural. If you have oily skin, look for a foundation that is oil-free and has a matte finish. If you have dry skin, look for a foundation that is moisturising and has a dewy finish.
Apply foundation with a brush or sponge
A brush will give you more coverage, while a sponge will give you a more natural finish.
Use concealer to spot conceal any blemishes or dark circles
Apply concealer with a small brush or sponge to effectively cover any dark spots.
Set your makeup with a face powder
This will help your makeup last longer and prevent it from getting oily or shiny.
Use eyeshadows to create a look that flatters your eye shape
There are many different eyeshadow looks that you can try, so experiment with the colours and creativity as your heart desires.
Use eyeliner to define your eyes
You can use either liquid or pencil eyeliners.
Use mascara for a dramatic lash effect
Apply mascara to your lashes to make them look fuller and longer.
Use blush to add a pop of colour
Blush can help to add colour to your cheeks and give you a more natural-looking glow. Apply blush to the apples of your cheeks.
Use a highlighterHighlight your high points to create a more defined look. Apply highlighter to the top of your cheekbones, the bridge of your nose and the inner corners of your eyes.
How to Choose the Right Makeup Product
We all have different skin types and when it comes to makeup, there is no "One size fits all". To find your perfect match from the plethora of options, follow the below steps.
Know your skin type
Know your skin tone and undertone
Check how the shades look on your skin
If you are buying beauty products online from Lancôme, you can try the "Virtual try on" feature to see how a particular shade looks on your skin tone.
Best Makeup Routine to Follow
Here's a quick step-by-step guide to follow while doing your makeover using Lancôme makeup products.
Start with skincare
Prep your skin using a primer
Apply concealer
Apply foundation
Use a face powder wherever necessary
Do your eye makeup
Apply blush
Apply the lipstick of your choice
Finish with a makeup setting spray
Benefits of Shopping for Lancôme's Makeup Products
Lancôme offers a wide range of the best makeup products to choose from. There is thoughtful innovation and unmatched precision that goes behind curating the perfect formulas and futuristic applicators. At Lancôme, you can enjoy free shipping on all orders and round-the-clock service from us. As a cherry on the cake, there are assured complimentary samples with each order. The online exclusive offers and virtual try-on feature take your online shopping experience with Lancôme up a notch.
FAQs on Makeup
Makeup Bestsellers
Teint Idôle Ultra Wear Foundation | L'Absolu Rouge Cream | L'Absolu Rouge Intimatte | Teint Idôle Ultra Wear All Over Concealer | Grandiôse Mascara
Other Popular Products From Makeup Category
Long Time No Shine Mattifying Loose Setting Powder | L'Absolu Rouge Drama Ink | La Base Pro Primer | Hypnôse 5-Colour Eyeshadow Palette | Hypnôse Drama Waterproof Mascara | Hypnôse Doll Eyes Mascara | Hypnôse Drama Mascara | Hypnôse Doll Eyes Waterproof Mascara | Teint Idôle Ultra Wear Compact Foundation
Makeup Categories
Face | Eyes | Lips | Makeup By Collection
Other Categories