Lancôme's #StayHome Spa Day Skincare Routine
Right now, loving and caring for our community means staying at home, but more time inside also means added opportunities to care for ourselves. As it turns out, skincare and cocooning go hand-in-hand!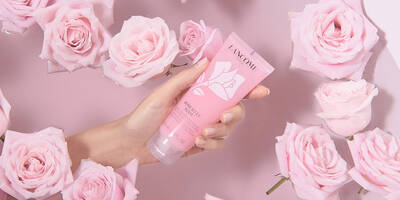 Even if we're busy working from home or caring for kids, a little indulgence can still be integrated into the day with a nice spa day at home. Self care can be as simple as wearing a face mask to your home office. You could start your work day wearing the Advanced Génifique Hydragel Sheet Mask for a youth-activating effect, or, throw on the Rénergie Lift Multi-Action Ultra Sheet Mask for an afternoon pick-me-up!
For those with time on their side, you don't need to step out to get pampered. Lancôme has put together a #stayhome spa day experience to indulge in. Here's our relaxing skincare routine to make the most of time at home and leave you feeling happy inside. Staying in with Lancôme and indulging in some self care does, looks, and feels good too! Discover how to have a spa day at home with Lancôme: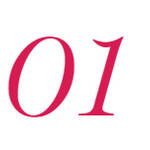 Step 1. Set the Scene
Before you go gathering the skincare essentials, draw the curtains and place that do not disturb sign on your door knob. Set your phone to silent, reach for your bathrobe, and light your favorite candle. It's time to unwind.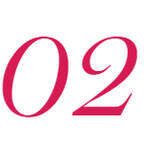 Step 2. Prep & Relax
Steaming is a great way to prepare skin for treatment. It opens pores and facilitates the process of removing dead skin. There are several easy ways to steam, like:
• You can place your face over a face steamer or bowl of hot water.
• You can also lie down and drape a warm, damp cloth over your face as you take several minutes to rest and focus on breathing.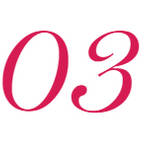 Step 3. Exfoliate & Cleanse
When ready, reach for Lancôme's Rose Sugar Scrub for a sweet exfoliation. The sugar crystals gently rub away impurities from your skin to reveal fresher, more radiant skin. Follow up by washing with the Gel Pure Focus cleanser for an ever deeper clean. Use gentle, circular, upward motions to stimulate blood flow in your face.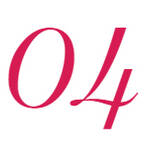 Step 4. Hydrate & Tone
Next, sweeten your spa treatment a little more with our Rose Jelly Face Mask. This intense hydrating face mask with rose water and acacia honey is like a tall drink of water for your skin. Leave on as long as desired. While you're at it go ahead drink a glass of water to hydrate skin from the inside out! Then gently remove with our Tonique Confort toner to comfort and soothe skin while minimizing the appearance of pores.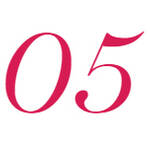 Step 5. Moisturise & Protect
Lastly, because no skincare routine is complete without a face serum, apply youth activating Advanced Génifique Serum to reinforce your skin's natural barriers. Then, finish off with the Hydrazen Moisturising Cream to deliver and lock in 24 hour moisture and leave skin feeling supple and luminous.