How To Turn On Your Skin's Glow In 5 Minutes Or Less
Meet 4 Lancôme Skin Glow Essentials designed to give your skin a dose of luminosity whenever, wherever.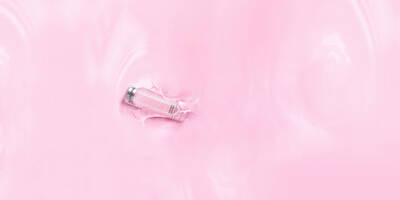 Good news: just because you're pressed for time doesn't mean you can't reap the same benefits of a full-on skincare pampering session at a moment's notice. If you're kind of person who never turns down an invite (Google Calendar included), any skincare product that can deliver immediate results on the go is going to feel like a godsend. Below, we've rounded up four such instantly-gratifying skincare products: each one has a unique texture that hydrates skin while providing a layer of visible moisture for an instant soothing effect. Keep reading to find out what each one can do!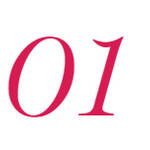 01 - Out of the shower: Tonique Confort Hydrating Toner
Turns off: skin tightness
Turns on: instant comfort
Made with sweet almond extract, hyaluronic acid and acacia honey, this face toner will perfect your makeup removing and any residual dirt you might have missed in the shower while infusing your skin with instant hydration and softness.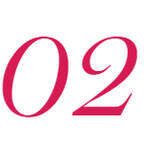 02 - Mid-flight: New Rose Milk Face Mist Spray
Turns off: skin discomfort
Turns on: instant soothing
This new facial mist hydrates your skin like a cream would, giving it an advantage over regular, water-only mists. For this, you can thank a combination of rosewater and hyaluronic acid: the former helps to sooth, while the latter helps to hydrate. Its convenient spray-on format makes it an obvious travel beauty essential. But vacation or no vacation, bottom line: this hydrating facial mist is perfect for making uncomfortably dry skin feel softer in a single spritz.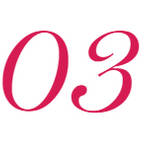 03 - Just before putting on makeup: Hydra Zen Moisturizing Gel Cream
Turns off: dry skin
Turns on: 24-hour hydration
This moisturizing gel cream hydrates the skin, helping counteract the dryness and sensitivity that can result from environmental and emotional stress. Its bouncy gel texture instantly breaks into water upon contact with the skin, keeping your complexion feeling fresh. Apply the face moisturizer in the morning to turn up your skin's natural luminosity all day long; it works great as a makeup base.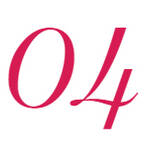 04 - Between work and a night out: New Rose Sorbet Cryo-Face Mask
Turns off: visible pores
Turns on: visible skin perfection
In five minutes, this face mask tightens pores and makes your skin appear smoother thanks to a mix of rosewater, meadowsweet extract, and salicylic acid. The cooling sorbet texture of this face mask is perfect after a long day, helping tired skin look refreshed and awake. To use, smooth a generous layer onto your face, and let the face mask sit for five minutes before rinsing off with lukewarm water.