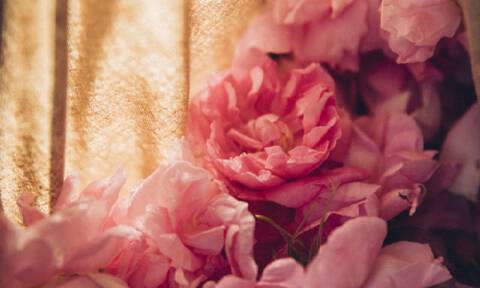 Signature Scent: How to Choose The Right Perfume For Yourself?
Choosing a signature scent in the world of perfumes can be a little daunting. Worry not, we've got you covered! Be it for everyday office wear or a special date night – we at Lancôme have got some helpful tips on how to choose a signature perfume for every setting.
Understand The Fragrance Notes & Scent Families
Analysing the fragrance notes can help you select signature scent perfumes easily. Here's what role each note plays to become your signature fragrance.
Top Notes - When you apply a fragrance, you smell these notes first. They tend to fade away quickly.
Middle Notes - Also known as heart notes, these are the main scent of a perfume.
Base Notes - These notes last longer than top and middle notes. They develop with time as they settle on your skin.
Now that you know what notes are, let's understand the different types of scents. This will make the process of choosing a signature scent easier.
Floral Scents - If you are wondering how to choose the right perfume for the day time then floral scents are the right fit. They contain notes like rose, magnolia, jasmine and gardenia. You could wear them to the office or a fun brunch date.

Our pick - Lancôme La Vie Est Belle Eau De Parfum


Warm Scents - Choosing a signature scent for a special date night? Warm scents should be a part of your vanity. These may include spicy notes like cedarwood, sandalwood or star anise – or hearty notes like vanilla or musk in them.

Our pick - Lancôme Trésor Eau De Parfum

Certain fragrances can have a mix of two different notes like Lancôme Miracle Eau De Parfum which is an enticing warm, floral fragrance.


Fruity Scents - Thinking about how to choose your signature perfume for summer? Fresh, fruity scents are perfect for the occasion. These contain citrusy notes sourced from orange blossom, lemon, peach, mandarin, or berries.
Test The Perfume
The best way to know how to choose the right perfume is by testing it out on your skin. As you spritz it, the notes interact with your body chemistry. And that's how you can find your signature scent.
Think About The Intensity
Everyone isn't comfortable with extremely intense perfumes. Thus, when you pick a signature scent look at these terms to understand its intensity.
Extrait De Parfum and Absolu De Parfum - These contain high concentrations of essential oils and are super intense.
Eau De Parfum - These signature perfumes are long-lasting yet not too overpowering.
Eau De Toilette and Eau Fraiche - These deliver the lightest and most subtle scents.
Do Not Spritz Multiple Perfume At Once
Trying multiple fragrances in a go can overwhelm your senses. Therefore, in the process of selecting your signature scent, do not try more than three scents in a go. Take your time, and let the fragrance settle on your skin.
Now that you've learnt how to choose a perfume, it's time to find a signature fragrance for yourself from Lancôme Perfumes Range. Explore our luxurious line of signature scents and get ready to smell divine! Avail 10% off on your first order and get 2 complimentary samples on every purchase.