Best Eau De Parfum for Women That Are Worth the Hype!
Discover the enchanting world of Lancôme's luxury Eau De Parfums, crafted to elevate your mood and envelop you in a cloak of sophistication. From the rich history and meticulous crafting process of French perfumes to the captivating and diverse range of fragrances Lancôme offers, each scent tells a unique story.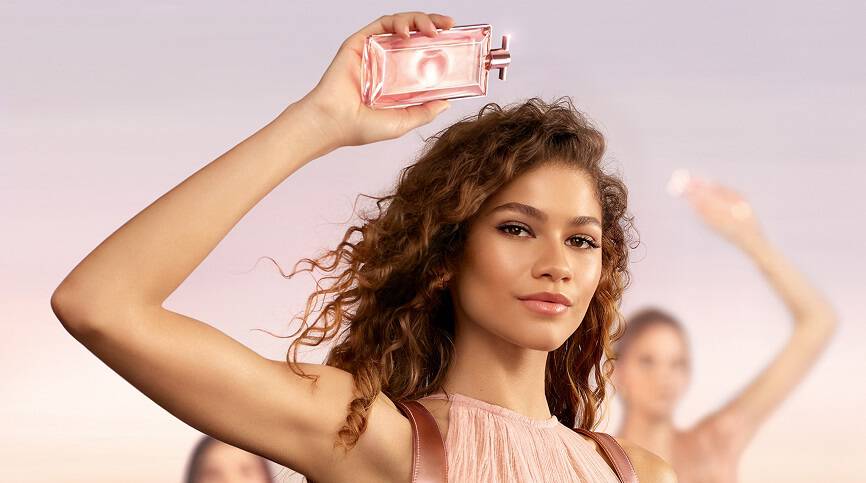 Lancôme luxury perfumes are a fragrant sanctuary designed to captivate your senses and elevate your mood with confidence and ease. Every scent at Lancôme is an art form and a statement of sophistication that makes you feel the best version of yourself. Not sure of the best luxury perfumes for women? Don't worry as our fragrance arsenal has everything for everyone. We're here to help you know about some of the best Eau De Parfums for women that define eras, evoke memories, and encapsulate the essence of luxury living. So, what are you waiting for? Immerse yourself in a captivating universe of our luxury women's perfume where every scent tells a story, and every spritz is an indulgence in refinement.
What Makes French Perfumes Stand Out
French perfumes have earned an exceptional reputation and continue to stand out in the world of Eau De Parfums for several reasons -
Rich History: France is known for the history of perfume production since the 17th century. This heritage has allowed French perfume houses like Lancôme to refine their craft over the years, resulting in a deep well of expertise and tradition.


High-Quality Ingredients: French Eau De Parfums are made with some of the finest and most sought-after natural ingredients from around the world. The exquisite floral extracts like rose and jasmine present in Lancôme perfumes are of top-notch quality and no compromise is ever made on that.


Artistic Creativity: French perfumers are considered artists as they have the unique ability to blend a wide range of fragrant components into complex and harmonious compositions. The Lancôme perfumery approach emphasises creativity, innovation, and a sense of artistry.


Attention to Detail: French perfumers and fragrance houses like Lancôme are known for their meticulous attention to detail in every aspect of the making process. We look at everything very precisely, from the selection of ingredients to the design of the bottle and packaging.


Diversity of Scents: French EDP perfumes offer a wide range of scents, catering to diverse audiences, occasions, and moods. Whether you prefer floral, oriental, woody, or fresh fragrances, you are very likely to find a perfume that suits your taste.


Strict Regulations: Lancôme perfumes are supervised thoroughly, ensuring that products meet high standards of quality and safety. This helps to maintain the standard of perfumes for excellence. This makes our Eau De Parfums synonymous with luxury, sophistication, and a timeless allure.
Lancôme's Luxury Eau De Parfums for Women
Why Lancôme Perfumes Are Worth The Hype
Lancôme perfumes are known for their unwavering commitment to elegance and quality. The brand delivers exquisite fragrances that capture the essence of sophistication and femininity. The fragrances at Lancôme are a blend of top-notch ingredients, offering a long-lasting and unique olfactory experience, making them the best luxury perfumes in town. Lancôme's iconic scents are made by the world's renowned perfumers to ensure timeless elegance with every spritz. Ultimately, Lancôme's Eau De Parfums are an epitome of luxury.
How Lancôme Enhances Your Gifting Experience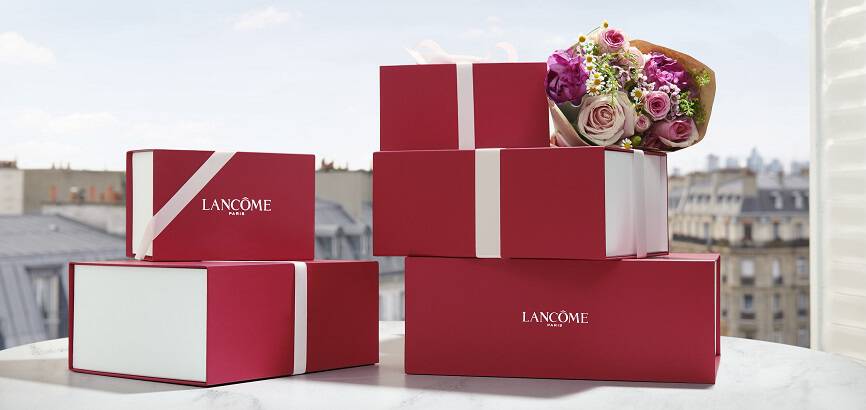 Lancôme truly offers you a rich gifting experience with its range of luxurious, thoughtfully crafted products that delight the senses and indulge the recipient. Their iconic fragrances are a symbol of sophistication and quality, making them the perfect luxury gifts for women on all occasions. The Lancôme Eau De Parfums are packaged in beautifully designed bottles and boxes, reflecting the luxury and sophistication associated with French culture. The elegant presentation enhances the sense of prestige, and overall experience and makes it the best gift for women. It ensures that your gift is timeless, as well as modern. Whether it's a fragrance that evokes cherished memories or simply makes you feel delighted, Lancôme's offerings elevate the art of gifting, leaving a lasting impression of luxury and care.
We hope that your search for the best premium perfumes has narrowed down with Lancôme! You can now browse through a wide range of perfumes and get the product delivered to your doorstep without any shipping charges. We also offer complimentary samples with each order and allow you to enjoy 10% off on your first purchase. So, spritz on and smell like an angel with Lancôme India!